Dear Friends,

Please join us at the Sankofa Art Walk in Leimert Park on Sunday , February 26, 2012 at 4pm for the reading of the Play "WIDOW OF NICODEMUS" by Ghanaian, Amma Birago at the Production House 3349 West 43rd Place, Los Angeles, CA 90008.
Arts Culture Entertainment(ACE), in conjunction with the Robey Theatre, Qumran Dramastage Melvin Ishmael Johnson's cooperative culture venture dedicated to cultivating and presenting work from and for recovering skid row artists and homeless veterans, Ben Caldwell at KAOS Networks and the Institute for Maximum Human Potential and are hosting the reading of two of Amma's plays, February 26, 2012 in Leimert Park and Sunday March 4, 2012 at The Exchange in downtown Los Angeles


Amma is playwright from Ghana. Her unique call & response Shakespeare inspired take on Black boxer Jack Johnson Widow of Nicodemus will be read Sunday Feb 26th, 2012 at The Production House 3349 West 43rd Place LA 90008 4 p.m.


Her dramatic reading Wrestling with the Gods about the Baroness Karen Blixen who the world knows as Isak Dinesen (Out of Africa & Babette's Feast) will be read Sunday, March 11th, 2011 at The Exchange 114 West 5th Street around the corner from the LATC (3 pm)

Both events are FREE. RSVP's are appreciated. However, seating is limited. Please e-mail acellcorp@gmail.com, or call 626-345-1864 to reserve a seat for the WIDOW OF NICODEMUS.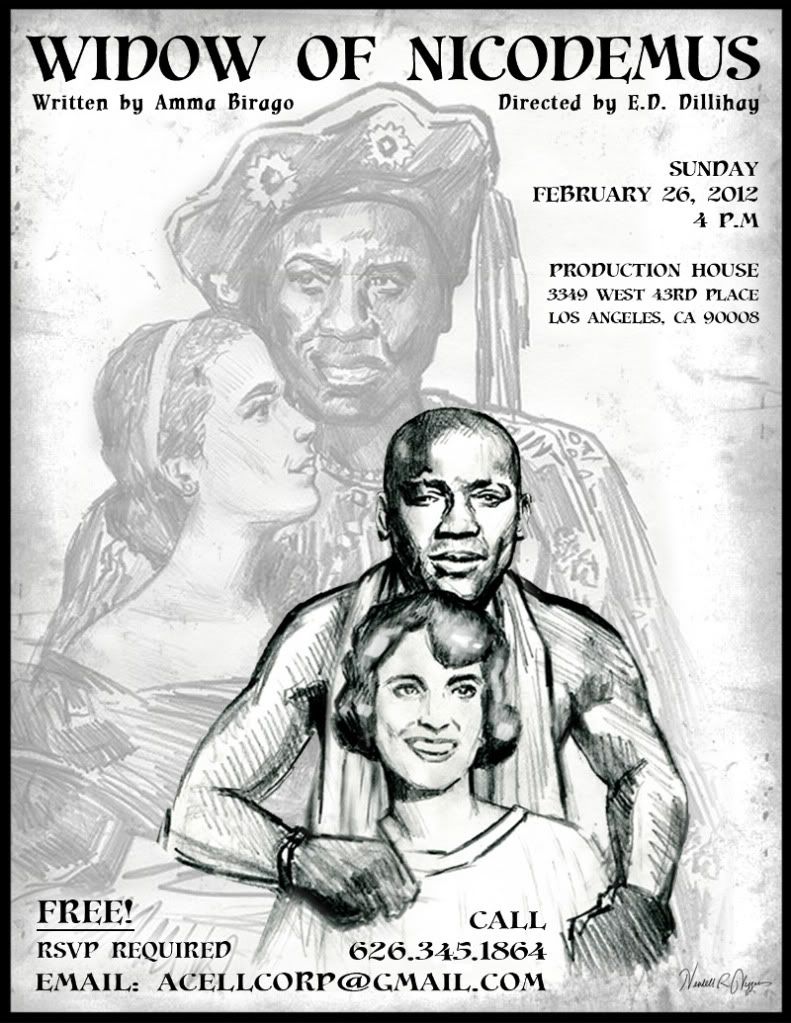 For WRESTLING WITH THE GODS, please use
gotorobey@gmail.com with AMMA Reading in subject line & date you will attend!

We we believe it takes a Village to raise an artist. So from her "Village" in Ghana, to her new "VILLAGE" in Leimert Park, we are introducing her to Leimert Park and downtown Los Angeles. So , please join us in this introduction of Amma to LA.